What Our Clients Say
"Their advice is of an extremely high standard, while remaining very commercial and practical."
Chambers Asia-Pacific – Asia-Pacific's Leading Lawyers for Business
"Always has the client's interest at the top of their agenda, and will not compromise on their integrity. The firm works tirelessly to ensure the best legal and commercial outcome is achieved."
IFLR1000 – The Guide to the World's Leading Financial Law Firms
"The firm provides sound legal advice with a good grasp of commercial issues, very professional and can be relied upon for good client care even after the transaction is closed."
The Legal 500 – The Client's Guide to the Asia Pacific Legal Profession
About Us
Headquartered in Singapore, WongPartnership is an award-winning law firm and one of the largest in the country. With offices in Beijing, Shanghai and Yangon, as well as in Abu Dhabi, Dubai, Jakarta, Kuala Lumpur and Manila, through member firms of WPG, a regional law network, we are a leading provider of legal services in ASEAN, China and the Middle East. Together, WPG offers the expertise of over 400 professionals to meet the needs of our clients throughout the region.
Read More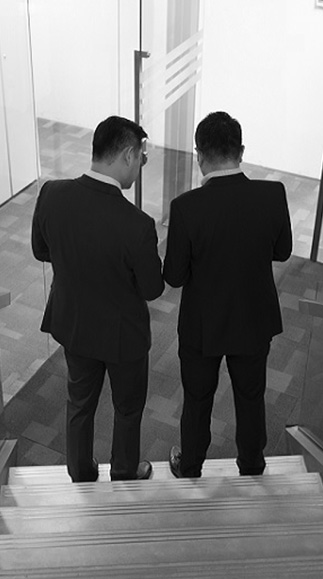 Practices & Expertise
In each of our practice groups, we are focused on making a difference. As a full service, broad-spectrum firm, no matter what practices you have contact with, our work will always be exceptional. Our rapid rise to become one of Singapore's biggest and best firms is testament to this.
The exceptional nature of our work has drawn recognition from major regional and international commentators, and we have established ourselves among the top echelons of the Asian legal world.
Read More
Recent News / Publications
---
Chambers Asia-Pacific – Asia-Pacific's Leading Lawyers for Business
- Consistently ranked as a Band 1 Firm across most Practices
Chambers Global – The World's Leading Lawyers for Business
- Consistently ranked as a Tier 1 Firm across most Practices
The Legal 500: Asia Pacific – The Client's Guide to the Asia Pacific Legal Profession
- Consistently ranked as an Outstanding Firm across our Practices